This post is also available in: Spanish, Portuguese (Brazil)
SOCIAL LOOP PLATFORM
What's Venddo?
Venddo LOOP is the platform that will allow you to find your Twitter audience. Whether it is potential clients, new followers or valuable contacts for your bussines.
Joe just opened a new pizza restaurant in Cancun, but he doesn't know how to attract new customers.
How does it work?
Easy. You just have to search for keywords related to your bussines and Venddo Loop will throw a series of segmented results.
Joe decided to search for the following keywords in Venddo: "want a pizza", "need a pizza", and he found hundreds of people talking about that in real time, in Cancun.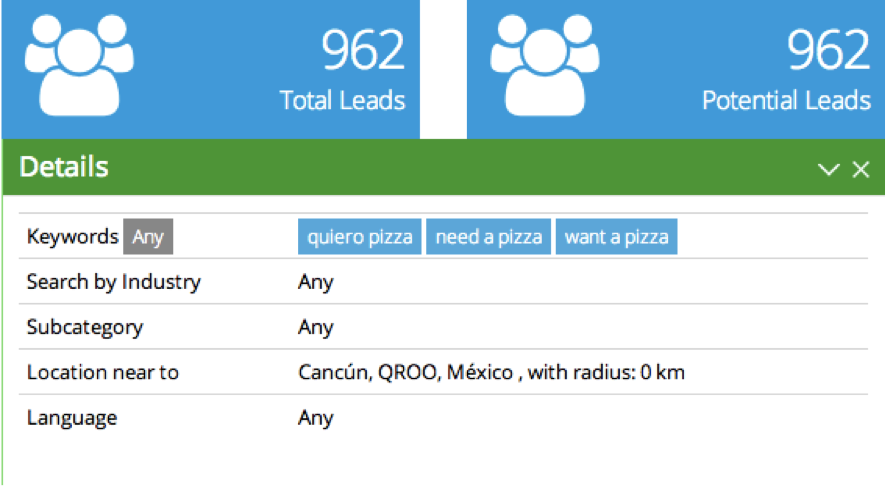 What information does Venddo find?
Everything you need to know.
The user profile that is mentioning your product or service
What they said about you.
Their influence ranking *what is this? *how can I benefit from it?
Their location.
Their gender.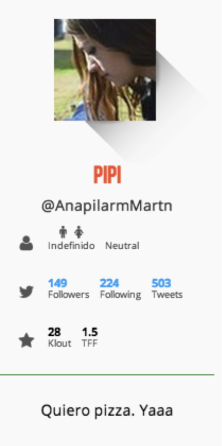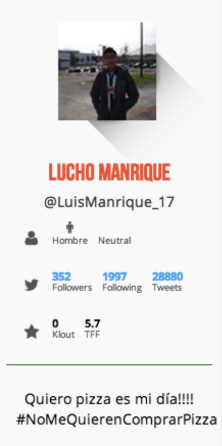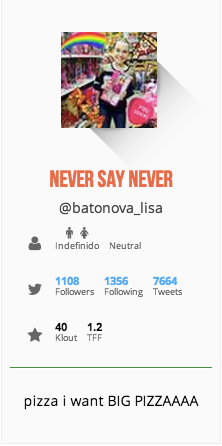 How can I benefit from it?
You can easily follow up on your prospects from the Social Loop Platform.
Venddo LOOP allows you to:
Make a better connection with your audience  through easy follows, mentions, retweets, and more.
Classify search results in groups.
Manage your Twitter activity through a task calendar.
Locate your audience on a map.
And more…
How do you do it?
Venddo LOOP uses algorithms to analyze information from each user. It also uses location features, profiles and interests.
Contact us for a free trial